Welcome!
My name is Alison Miller and I consult and coach women, children and couples to heal, thrive and live fully alive.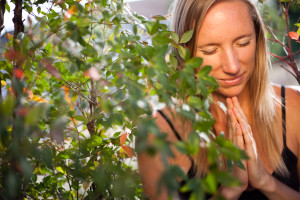 To most people, the word "work" implies that it is something you have to do, whether you truly want to or not.
Career implies you're doing and accomplishing something grander; it has greater meaning to it. In career you'll devote more energy to it, since it's building towards a greater purpose.
---
Now consider somebody who has and is on a mission, they are "working" for something greater than themselves, something greater than a paycheck or promotion, they are creating a life of meaning, purpose and fulfillment through their professional vocation. For them, it's not work at all, for it serves a much higher purpose.
---
What if you don't know what your most fulfilling mission, purpose and career(MPC) are?
More about my background and how I can help you…
I am an empathetic and sensitive intuitive, who has a good head on her shoulders, and a natural sense of "knowing things" without them having been spoken.
This helps you get to the heart of the matter quickly, and, more importantly, it helps you to strategize on how to move forward in a practical and efficient manner. Consequently, the feedback I receive from my clients is that they have clarity in a way they may rarely, if ever, have experienced in the past.
My professional expertise and education includes formal training and, as importantly, life experience. I am a graduate of "Strategic Intervention," the official life-coaching program of Tony Robbins and Coach University.
My professional astrological training descends from the lineage of Modern Evolutionary Astrology and Rosecrucian Astrology. I am an apprentice of world acclaimed evolutionary astrologer, Steven Forrest.
My astrological interpretive skills are complimented by additional training in the healing and psychic arts, which includes Controlled Remote Viewing, energy healing, and intuitive reading.
All of my coaching and consulting skills are preceded by fifteen years of service in the field of mind-body wellness.
I can be reached at 808-269-2324 or alison(at)alisonimiller.com. Let's talk soon.