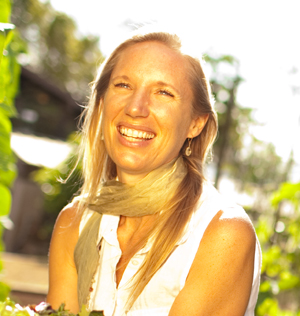 Welcome!
Are you committed to being a changemaker?
Are you committed to doing work that makes a difference in the world while feeling fulfilled?
Are you dedicated to marking the world with the indelible ink of your creative genius?
Are you on a life mission to serve the world or looking for help to discover your life's mission?
If so, you are in the right place.
My name is Alison Miller and I coach changemakers.
My work is dedicated to you: the artists, the activists, the creatives, the revolutionaries, the independent thinkers and those with the courage, faith and intuition to forge their own ways.
My work is for pioneers who take calculated risks; care less about bottom lines and more about ideas and innovation; and are intent on making the world a better place the way.
How is my work dedicated to you?
I offer a style of coaching and consulting which thoughtfully, consistently, and strategically helps you to establish a fulfilling career that is in alignment with your life's mission and higher purpose.
Q: What is the number one secret to fulfilling work?
A: Discover your higher purpose and life's mission.
To most people, the word "work" implies that it is something you have to do, whether you truly want to or not.
Career implies you're doing and accomplishing something grander; it has greater meaning to it. In career you'll devote more energy to it, since it's building towards a greater purpose.
Now consider somebody who has and is on a mission, they are "working" for something greater than themselves, something greater than a paycheck or promotion, they are creating a life of meaning, purpose and fulfillment through their professional vocation. For them, it's not work at all, for it serves a much higher purpose.
What if you don't know what your most fulfilling mission, purpose and career(MPC) are?
That's what my work is here for.
To help you discover and establish a fulfilling career that is motivated by your life's mission and higher purpose.
How do I help you discover this?
I have innovated a very unique system, which bridges the art of modern astrology with the strategy of career coaching to laser into your unique MPC. This system helps you to unleash your unique path of self-actualization. Within your unique path of self-actualization exists your MPC.
This approach, offers critical insight and powerful depth, that may otherwise be missed or take years for to uncover. This approach also offers a creative genius which opens doors that you may have never considered and opportunities that are completely unique to you.
More about my background and how I can help you…
I am an empathetic and sensitive intuitive, who has a good head on her shoulders, and a natural sense of "knowing things" without them having been spoken.
This helps you get to the heart of the matter quickly, and, more importantly, it helps you to strategize on how to move forward in a practical and efficient manner. Consequently, the feedback I receive from my clients is that they have clarity in a way they may rarely, if ever, have experienced in the past.
My professional expertise and education includes formal training and, as importantly, life experience. I am a graduate of "Strategic Intervention," the official life-coaching program of Tony Robbins and Coach University.
My professional astrological training descends from the lineage of Modern Evolutionary Astrology and Rosecrucian Astrology. I am an apprentice of world acclaimed evolutionary astrologer, Steven Forrest.
My astrological interpretive skills are complimented by additional training in the healing and psychic arts, which includes Controlled Remote Viewing, energy healing, and intuitive reading.
All of my coaching and consulting skills are preceded by fifteen years of service in the field of mind-body wellness.
On a personal note, I am the joyful mother of a waddling toddler and the wife of a published author and intellectual revolutionary. The depth of love for my son, Hunter, and, husband, Nate, grows daily.
If you are looking to make a difference in this world by discovering, establishing and living your life's mission I'd love to assist you in that vision.
I can be reached at 808-269-2324 or alison(at)alisonimiller.com. Let's talk soon.