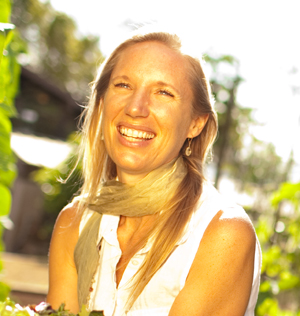 Alison Miller, has been in private practice for over 17 years in the field of mind body wellness, health, healing and personal development. She is the owner and operator of Maui Yoga Experiences and runs a professional coaching and consulting practice, in person in Maui, Hawaii and via phone/internet to clients on the US mainland and internationally.
Alison was raised in the world-renowned ski resort of Vail, Colorado where she developed a passion for recreation, the outdoors, and healthy living. These elements motivated Alison in her life's journey, serving as the background for her education and studies.
Alison works as a coach, consultant and yoga teacher as a way of sharing her love for holistic well-being and the healing arts, while simultaneously fulfilling her desire to connect people to resources and situations to serve them in their personal growth and healing.
With over 20 years of work experience in the field of mind, body, and spirit wellness including acute rehabilitation centers; physical therapy centers; chiropractic offices; Maui's professional performing arts production, Ulalena; San Diego Cancer Research Institute; corporate offices; five star hotels, and a current a private practice, Alison brings tremendous compassion and expertise to teach, inspire, and guide individuals toward physical, emotional, mental, and spiritual health.