Attention Busy Women Overwhelmed by Stress and Exhaustion: Finally—A Simple Step-by-Step Blueprint for Restoring Your Balance, Sanity and Health
Dear Friend,
Are you tense and tired all day?
Do you find yourself taking on too much, setting unrealistic goals, and then working yourself to the bone trying to get it all done?
Has a life transition or challenge at work or home left you feeling alone, off-kilter or out-of-control?
I understand—I've been there. And so have many women I know.
If you're like many of the women I work with, you:
• Feel like no matter how hard you try, you can never get ahead
• Have forgotten how to care for yourself or meet your own needs
• Drink coffee, eat sugar or indulge in "comfort foods" to get through the day
• Fall into bed exhausted at night
• Long to feel vibrant, alive and relaxed, but simply don't know how.
Why is work-life balance such a struggle for so many of us? As women, we are all vulnerable to trying to make our lives perfect. While we know the "perfect woman" doesn't exist, many of us still strive to be her—whether it's trying to be a perfect mother, daughter, wife, student, business woman or leader.
But here's the truth: A successful and balanced personal and professional life is possible. And it's not far out of your reach.
My name is Alison Miller, and I'm a professional life coach, intuitive guide and businesswoman living on the North Shore of Maui. Working for myself for nearly a decade now, I've had to learn first-hand about finding a work-life balance that allows me to get my work done and maintain healthy relationships—all while supporting my self-care and living the life I want to live.
It wasn't always this way. For years, I habitually took on too much work, felt pressured and frustrated with the feeling that "I wasn't getting anywhere," and found myself hiding out from relationships—using work as an excuse.
It took a lot of trial and error on my part, but I learned and now live the tools to keep me balanced and in joy. You can too.
That's why I created Back-to-Balance for Women Blueprint—a simple, five-step program that will take you from chaos to clarity in a safe, supported environment.
With the Back-to-Balance method, you will discover tools to:
• Gain a clear sense of who you are, what you want, and what matters most
• Make better decisions based on your deepest (sometimes hidden) needs
• Set boundaries with yourself and others, eliminating energy drains and time stealers
• Successfully navigate unexpected changes and challenges
• Gain more clarity, focus and productivity, giving you more time for yourself and the people you love most
• Develop practices to simplify your life and welcome in more joy and wellbeing!
Aren't you sick and tired of being too busy all the time?
Your stress, exhaustion and overwhelm is costing you your life. Let's face it: A busy life has no end. It's up to you to make a change. And it's easier than you think.
Balance brings out the best in you. It allows you to focus on what matters most to you, and in charge of your own wellbeing.
Whether you have been thrown off balance by an illness in the family, a child leaving for college, a sudden career change/added career responsibilities, or you are simply reexamining your life direction, the Back-to-Balance Blueprint gives you the tools you need to cultivate more peace, joy and clarity—starting as soon as today!
How the Back-to-Balance Method Works
The 5-Week Back-to-Balance for Women TeleClass gives you five hours of instruction, pre-lesson warm-ups, post-call lesson notes and recordings of each class—so you can listen any time, at your convenience.
At a glance, here's what's included every step of the way:
1. Pre-Course Work: Set Yourself up for Back to Balance Success – Receive an introduction to your Balance Blueprint. Follow step-by-step guidance to lay the foundation to your personalized Balance Blueprint.
2. Week 1: Self-Care & Balance: A Magic Combination– Identify the connection between your self-care and balance success. Take a self-care inventory and pinpoint weak links—not enough rest, poor diet—then address them with new self-care strategies.
3. Week 2: Know Your Most Important Needs: An Overlooked Timesaver – Understand what your personal needs are and create a system to get them met in healthy balanced ways.
4. Week 3: The Character of Balance: Define Your Values – Identify your values and the ways in which you life needs to change in order to be centered around them.
5. Week 4: Cultivate Emotional Balance: The Easy Way – Develop emotional awareness—how you are feeling, when you are feeling it—and learn how to regularly create balanced emotional states.
6. Week 5: Balance in Relationships: Prioritize your Roles – Establish your most important roles—mother, daughter, sister, friend, leader, business woman—and learn how to give and receive effectively in each of your roles for fulfillment and balance.
"I'm already so overwhelmed. How can I find the time to squeeze in one more thing?"
Of course, it feels overwhelming to sign up for something new, especially when it feels like you have more than enough happening at the moment. But the question is…how long can you keep up with your current pace?
Isn't it time you chose YOU, instead of running yourself ragged, meeting everyone else's needs around you?
Remember—when you register for Back-to-Balance for Women—you gain exclusive access to each and every single class recording, giving you the space to listen on your own time, at your own convenience. There is no deadline or pressure to complete the program within a certain timeframe, although for your own sake, you will want to commit to completing it to immediately benefit from the positive results this program will bring.
If you have questions about the program or what you'll gain, feel free to email or call me anytime at 808/269-2324. Together, we can discover whether this is the right match for you.
"What if I change my mind?"
I'm also offering a Peace of Mind-Money Back Guarantee for those of you who wish to opt out after the first week. If anytime before the second class, you find that the program isn't right for you at this time, simply drop me an email or call me at 808-269-2324, and I will refund your money 100%. No risk. No questions asked.
I'm so confident that you and others like you will benefit from this program that I'm offering an early-bird discount ($177 total) if you sign up before midnight on Thursday Sept 22nd. Or sign up with a friend by Monday Sept 26th and you both receive the same discounted price!

Are you ready to start living the balanced, joyful life you long for?
For less than $36 per week, you'll join a supportive group of women who are, like you, ready to make a change for the better and come back into balance. You don't want to wait on this. Why waste another week, month or year feeling stressed and exhausted…when you, instead, can be feeling awake, alive and your best YOU?
Click the "REGISTER" button below to sign up today. Remember to register on or before Sept 22nd to receive your discount!
I'm passionate about helping women restore themselves to peace, balance and true wellbeing. I look forward to being your partner in our work together.
In good health,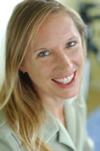 Alison I. Miller
Your Back-to-Balance Mentor
P.S. Don't miss this opportunity, as this is the only time this year I will be offering this special program. Click the "REGISTER" button below to sign up without delay. Thanks and I'll "see you" on our first call on Sept 26th!