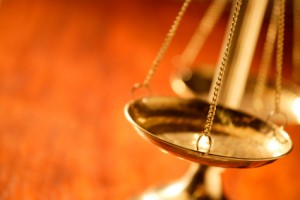 As summer comes to a close, I have noticed a theme with my coaching clients. Can you relate to this story? My client, Sara, spent the summer immersed in fun, family, and adventure. As the summer ends and fall begins, for Sara, it's "back to business as usual."
As Sara re-entered her "typical" home life, she was jolted back into her "busy" body. Finding herself booked with appointments, obligations, and events, she went from super mom to super wife to savvy business leader. Her schedule, as she put it, felt like insanity in comparison to her expansive summer. Sara went from feeling peaceful, happy, and balanced to hurried, harried, and out of sorts.
Sara's struggle is not uncommon. While life is not meant to be one continuous summer vacation, in the same vain, it is, also, not meant to be an ongoing chaotic and stressful event.
Creating a life of balance, as defined by the image of the justice scale, rarely, if ever happens. Metaphorically speaking, placing work on one side of the scale and life on the other will rarely, if ever, balance out. In working with a variety of artists, entrepreneurs, and community leaders I have found that approaching balance, first, from the inside out, to be much more realistic and effective.
The first step to tipping the scale in your favor is to focus on the feelings you associate with being in balance. When your life is in balance, do you feel peaceful, inspired, and happy? Do you feel compassionate, motivated, and at ease?
Once, you identify the top three feelings you associate with being in balance, make it a practice to regularly cultivate these feelings, no matter what is going on in your outer world. A monk emanates love by meditating on love and connecting with love as an inner resource and state of being. A monk does not traverse the world to experience love; he finds it within and carries it with him no matter where he goes.
Developing a feeling of balance from the inside out requires regular consistent practice. Start with a 10 to 15 minute daily practice where you meditate upon inner balance. Feel the feelings of inner balance throughout your entire body.
When you feel at peace within yourself, balance becomes a state of being rather than an activity to achieve. You can bring balance to each of your life roles in order to successfully navigate what choices to make and when to make them.
The second step is to give up the idea that a perfect balance between work-life exists. Life expectedly delivers the unexpected: Your car breaks down, a family member gets sick, an exciting opportunity captures your attention. Throw out the scale. Instead, focus on knowing who you are and what matters most to you in your work, home, and health. Make it a goal to integrate the important areas of your life.
For example, health is a priority for me. I also love to spend time in nature and am very focused on taking my career to the next level. To make the most of my time and satisfy my most important goals, I have regular "walking" meetings with one of my closest girlfriends, who also couples as a sounding board for business ideas. What can you do to toss the idea of "perfect" balance and shift your focus to work/life integration?
You will choose to handle career and life integration in a different manner than anyone else. Personal values, support systems, experiences, role specifics, and many other elements influence the best choice for you at any given moment.
Learning to create balance from the inside out is a skill and one well worth learning. Building a strong relationship with yourself takes times and training. Follow these two steps and notice how your relationship to work-life balance shifts.
Want to learn more? Are you a female leader interested in a more masterful approach to back-to-balance? Sign up now for Back-to-Balance for Women, an inspirational and educational five week tele-class series.