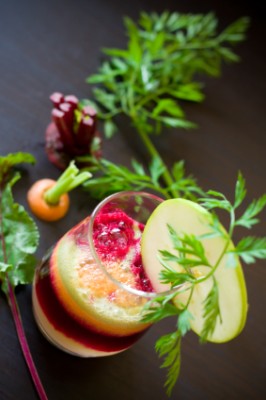 If you're like me, finding a new recipe is like a tiny gem, equal in weight, to a precious diamond. Healthy recipes can be adorned around the house, featured at intimate dinner parties and great gifts to bring to potlucks.
What we eat affects the way we think, act and feel. Juicing is one of the best ways, I have found, to feel energized, enlivened and inspired through diet. Juicing helps to provide us the proteins, minerals, vitamins and essential fatty acids we need.
Juices can be specialized, by choosing specific ingredient, to act as powerful immune boosters and blood cleansers. Other added benefit to juicing are: flushing toxins from body, increased circulation and overall well being. If you are new to juicing or never juiced before, take the time to invest in your health by experimenting.
Direct experience will be your greatest influence. Remember some juices are not as tasty as others. If you don't like one style of juicing keep exploring until you find some flavors you like.
If you are looking for ways to boost your immune system. Give this juice a try. It's delicious and effective.  Garnish to your liking.
Immune Elixer
½ Inch Ginger Root
½ Beet
2 Apples
3 Carrots
½ Pack of Emergency Original
20 Drops of Echinacea
Juice the ginger. Follow with the beet and apples. Juice the carrots last. Stir in emergency until dissolve completely. Add the Echinacea tincture, mix and serve
Juices for Everybody Recipes provided by:  Chef Sabra Ricci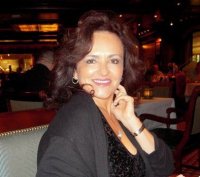 Known as "chef to the celebrities," Maui-based Sabra Ricci is renowned for her healthy, delectable menus and unparalleled service—and as a result, has developed a strong and loyal clientele, including Fortune 500 CEOs and some of the biggest names in Hollywood.
A graduate of the California Culinary Academy in San Francisco, Ricci worked in Paris for Yes Catering Company and later as the consulting chef for Grail Springs Spa in Canada. No stranger to the media, Sabra makes frequent guest appearances locally and nationally, and was one of four chefs selected to participate in the Five Star Feast cooking extravaganza hosted by Joan Lunden during Fashion Week in New York City. She currently has a cooking show in development.
Ricci has been featured in many publications including Woman's Day, Self and Spa magazines, contributed regularly to About.com, and wrote a monthly column on Tarot.com and AOL Living. Her recipes have been featured in Dr. Catherine Wong's, The Inside Out Diet, published in the spring of 2007 by Wiley & Sons. She currently posts recipes monthly on her blog, New York Chef Detective, on The Honey Line. Check out Sabra at New York Chef Detective fan page on facebook for culinary terminology and questions.