Welcome to Your Coaching & Counseling Journey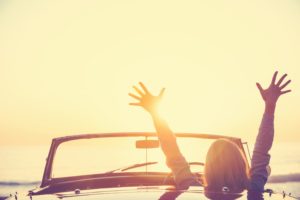 You are now at the stage where you are seeking long-term results, and thus the necessities of support, advisement and accountability become paramount.
My Professional Life Coaching services work on one principle: when making a life change, a career move, or a relationship transformation, its not only faster, its funner and more efffective together.
So together is what we choose.
To get started, you have two choices: a 30 day commitment or a 100 day healing and transformation program.
For those that believe they can make the change they are looking for, in a short period of time, and are truly focused and committed, I recommend signing up for the 30 day program.
For those that are realistic and know that real change takes time, knowing full well, that it also takes time to build trust between client and coach, the 100 day challenge is your best bet. This is my most popular and successful program. The extra time and duration of this program allows for more depth to build and thus more results to surface.
Each program is tailored to your unique situations, conditions and lifestyle way.
I use our professional astrological personality assessment in the background to guide and advise you through this entire journey.
And, we will call upon all or some of the following tools and techniques depending on your unique needs, pains and passions:
Tony Robbins' Life Coaching (Problem Solving and Personal/Professional Coaching)
Steven Forrest's Evolutionary Astrology (Wholistic Personality Assessment & Life Purpose Finder)
Harville Hendrix's Couples Dialogue (Building Strong Communication in Relationship)
NVC- Non Violent Communication (Compassionate Strategy to Communicate Needs and Feelings)
Dick Schwartz – Internal Family Systems Therapy (Healing the Inside to Change the Outside World)
Buddha Maitreya – Soul Therapy (Letting go of Past Karma and Stepping into the Now with Healing and Light)
Together with the right tools, the right strategy and the right support we can make a lasting change forever.
I look forward to becoming an integral part of your team and a pillar of support in your life.
Aloha,
Alison