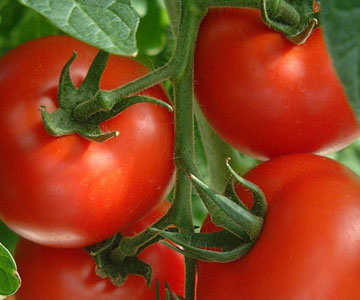 Gluten-free/Serves 2-3
4 medium roma tomatoes–1/2 inch chop (2cups)
2 Tbl fresh basil, minced
2 Tbl olive oil
1Tbl balsamic vinegar
1 tsp minced garlic
Sea salt to taste
Ground black pepper to taste
Place all ingredients in a large mixing bowl and mix well.
Serving Suggestions
~ Serve as an appetizer over toasted whole grain bread or crostini (thinly sliced baguette, coated with olive oil and toasted) and topping with a clove of roasted garlic.
~ As a side dish along with a salad.
~ Allowing to sit in the fridge for 20 minutes to an hour will enhance the flavor.
Variations
~ Try adding 1 tsp of Italian spice mix. Add 2tsp if fresh basil is not available. ~ Replace basil with cilantro, balsamic vinegar with lime juice and add 2Tbl diced red onion for a great salsa fresca.
Tomatoes are rich in lycopene, an antioxidant that has been linked with good heart health and offers protection against various other diseases. No other food has as much of this important nutrient as the tomato. Centuries ago the French believed that tomatoes had aphrodisiac qualities and named them pommes d'amour or love-apples.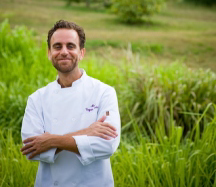 You are invited to join Mark's highly praised on-line cooking class membership program, teaching healthy meal preparation that integrates the many benefits of vegan, vegetarian, raw food, gluten free and plant-based diets. As Mark says, "The Best Health Care Is Self Care" and he should know after teaching hundreds of people just like you and traveling the world sharing this wisdom with all of his students.
Please click here to see free introductory video or to sign up.