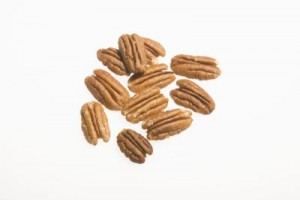 Preparation Time 20 minutes
Servings 3 ½ cups
1 C Filtered water
1 C Pecans, toasted
½ C Safflower or sunflower oil
1 Tbl Maple syrup or agave nectar
5 tsp Apple cider vinegar, raw
1 Tbl soy sauce, or to taste
¼ tsp Garlic, minced (optional)
Loving Preparation
1. Place all ingredients in a blender and blend
until smooth.
Variation
Mix 1 part Toltec Pecan Dressing with 1
part Maple Balsamic (page 57 of cookbook)
for Baba B's Favorite Maple Pecan Dressing.
Vegan Fusion promotes the benefits of plant-based cuisine for our health and the preservation of the planet. Vegan Fusion advocates eating food in its whole natural state, using ingredients that are organic and locally grown whenever possible.
In addition to cookbooks, Vegan Fusion offers consulting services for restaurants, natural food stores and other food service settings that wish to include delectable and healthy vegan and raw foods on their menu. Vegan Fusion award-winning dishes embrace a full range of international vegan cuisine – from hearty comfort foods to lighter raw foods. Vegan Fusion believes that eating healthy can be a delicious gourmet experience. Go to http://www.veganfusion.com for more information.