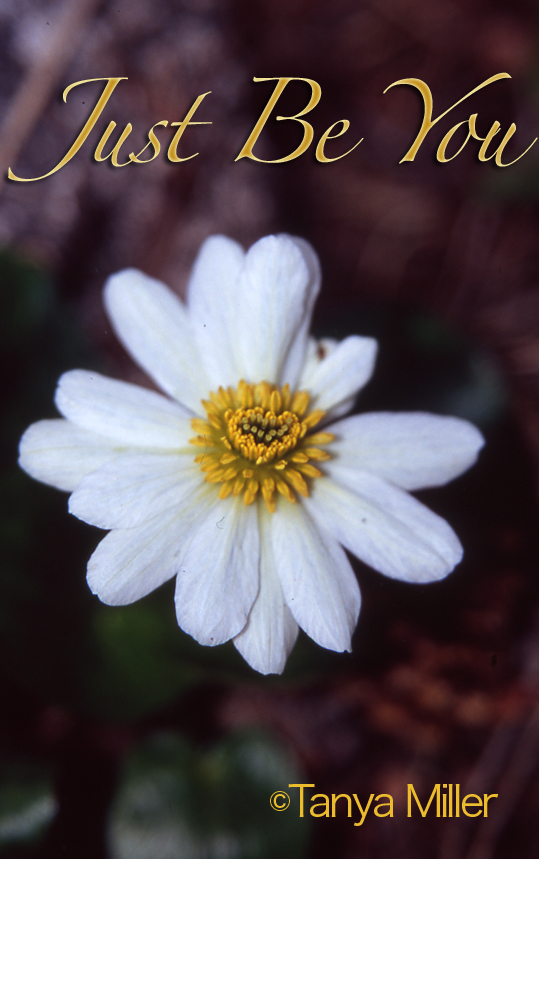 You are already "it,"
The cat's meow – that is.
Today, just be you.
Short, tall, or small, give it your all.
Accept the imperfectly perfect you.
If your Soul wrote a sign in the sky, what would it say?
Save your pimples, frowns, and tears for a rainy day?
No way!
If your Soul spoke to you on the radio, what would you hear? You are as beautiful as a flower, no matter the hour.
If your Soul knocked on your door, what would you see?
An overwhelming beauty, rising like wings to set you free, And encourage you to live positively.
Just be you. It's who you are.
No need to travel far, you don't even need a car.
Nothing to do and nowhere to go.
Just let your life flow, and give the world a great show.
I'll say it one last time.
Just be you.
When you do give yourself a pat on the back,
Because it's you who made the world a better place,
That's a fact.