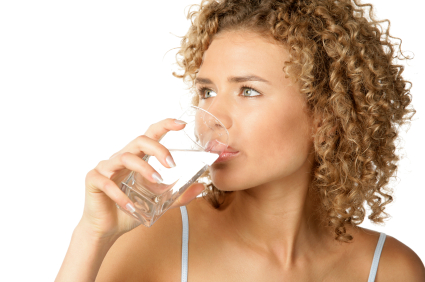 The morning is a powerful time to set your day on course. Creating rituals, such as morning declarations, that inspire you to feel healthy, alive, and grateful during the morning hours will establish the tone of your entire day.
Here are 7 morning rituals that I suggest:
Hydrate
Drink a fresh glass of water each morning. Your body is 70-80% water. By drinking adequate water your body is provided the means by which nutrients are delivered to your organs. Without water your body is likely to become dehydrated and undernourished. Remaining hydrated will keep you youthful and healthy.
Stretch
Flexibility is fun! No matter what your age being able to touch your toes is a good goal. Start the day with a few simple moves to make you more limber. Stretch your arms to the sky, fold forward, and reach towards your toes. Can't touch your toes? No problem. Simply start to practice each day and notice how responsive your body is. With consistency and practice your body will become more flexible. Take it one day at a time.
Ahhhhh
Vocal tone the sacred vowel sound: Ahhhhh. Imagine your heart filling with a beautiful emerald green color and sound Ahhhhh as you exhale. Imagine the light and sound filling every cell in your body with healing. Frequency is a sure fire fuel to start the day off on the right foot. Feel the power of your own voice resonating in your chest as you sound.
Walk
Wellness is alive in every moment. Walking is an opportunity to get the heart pumping and blood moving. Make a date with one of your best friends and share what you are grateful for during your walking date. Your walk time is also a great time to re-connect to nature. Notice the sound of the birds chirping, the beauty of the flowers blooming, and the light of the sun rising in the sky. This is a perfect time to bring focus to your day.
Meditate
Take time to silence your mind. Connect to the essence of your soul and "plug-in" for the day. Ask your higher self to show you the best way to focus your time and energy for the day. Each day your higher self may give you a new answer. Some days you may need to slow down and take more time for yourself. Other days you may be encouraged to be bold and get out into the world in a bigger way. Listen for your own unique guidance.
Dive Into Learning
Each day is a new opportunity to discover life. What are you passionate about learning? Keep your mind strong and vital by learning new skills, developing your talents, and training yourself to be the best you can be. Challenge yourself to learn one new thing at the start of each day.

What a Wonderful World
Believe the Universe is benevolent and looking out for your greater good. Start each day by asking and answering this question. What are the top ten things I am grateful for today?
Here is my list:
1. The power of creativity.
2. The feeling of tropical breezes blowing on my face.
3. The love of family.
4. The inspiration of friends.
5. The waves in the ocean.
6. The opportunity of free enterprise.
7. The ability to walk.
8. The air I breathe.
9. The scintillation of nighttime stars.
10. The harmony of children's voices.
Make your morning rituals an important part of your self-care routine. What are some of your favorite ways to start the day?