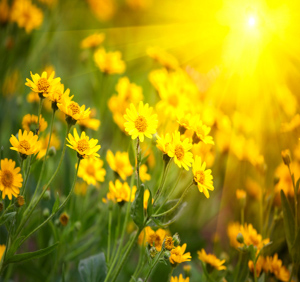 Get Up Early – Make a date with the sunrise. Enjoy the solitude of early morning hours. Reflect on that for which you are grateful.
Happy Meals – Celebrate the act of eating. Choose foods that make your heart happy, palate pleased, and soul satisfied.
Cleaning House – Embrace the art of decluttering. Empty your drawers, clean out your closet, and let go of what you don't need.
Heal Thyself – Hone your skills as a healer. Spend 15 minutes a day building your self-healing abilities. Talk to your cells, cleanse your blood, and cultivate your mind-body relationship.
Laugh Loudly – A belly laugh a day keeps the doctor away. Learn to laugh at life and its challenges.
Create Rituals – Be present and honor your spirit. Hug a tree, swim in the ocean, play with your pets.
Give It Away – Don't need it anymore? One man's trash is another mans treasure. Donate your belongings to friends, neighbors, and those in need.
Sing Happily – What is your unique song? Fill the streets with your lyrical insights and melodic beats.
Surprise Yourself – Discover new aspects of your self- expression. Create an art project, try a new recipe, learn an instrument, keep a journal.
Clean Sweep – Take inventory of your life. What are you tolerating that no longer serves your highest good. Where do you need to upgrade? Take action and "step-it-up" in every area of your life: money, relationships, living environment, personal health, and professional development.
Keep Cool – Respond rather than reacting. Learn how to manage your anger and emotions. Develop peaceful means to the end.
True Values– Stay true to your core values. Express and enhance your spirit by living your truth.
Build Your Career – Where do you shine? What gifts do you have to give the world? Take action to professionally pursue what makes you the most alive.
Natural Beauty – Feel good about yourself. Discover what inner traits make you beautiful. Let your inner complexion shine.
Home Improvements – Commit to keeping your home in excellent condition. Make repairs, improvements, and investments to beautify your living space.
Lighten Up – Surround yourself with ample and healthy natural lighting. Bask in the sunshine and build your resevoirs of Vitamin D.
Go With the Flow – Be curious and surf the never-ending flow of life. Let go of rigid expectations.
Relieve Pain – Take care of your body. Get adequate rest, book a massage, receive acupuncture, and learn to relax.
Think For Yourself – Innovate, create, and conspire for greatness. Let go of status quo. Wake-up your genius. Be a model. Introduce new ways to do things.
Admit You're Wrong – Freely share your vulnerabilities, weaknesses, and errors. You are human. Humans make mistakes; it is how we grow.
Flower Power – Stop to smell the roses. Appreciate nature. Take time to drink in the divine essence of spring flowers.
Dress the Part – Convey your inner most essence through your daily garb. Be bold. Choose vibrant colors, creative designs, and clothes that express your soul style.
Protect the Earth – How can you show the Earth that you care? Define your earth ethics. Recycle, re-use, and refrain from buying products that harm the earth. Plant a garden, purchase solar power, and lighten your carbon imprint.
Tell The Truth – Communicate directly. Be honest, compassionate and forthright. Give up gossip and get real.
Snuggles, Cuddles, and Hugs – Connect heart-to-heart. Share hugs, snuggles, and cuddles with your loved ones.
What tips do you suggest? How do you nourish your spirit? How do you cleanse your soul? Share you ideas below…