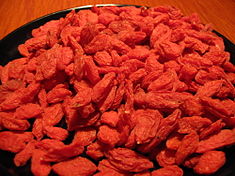 When it comes to snacking I like to eat foods that help me to think sharper, boost my energy and load me up with nutrients. Snacking, done right, is a great way to enhance your health and nutrition. Snacks are so simple that if you choose the wrong ones they can also negatively affect your health. One bag of chips, snacked on daily, over the span of a lifetime adds up! Snacking the right way keeps your blood sugar stable, provides nutrients, curves hunger, and can help you to prevent overeating during main meals.  Choose your snacks well. Think about your snacking habits in advance and fill your cabinets with goodies that benefit you and your whole family.  Here are two super snacks that will help you gain health this summer:
1)   Sea Veggies – Sea veggies are abundant in calcium, iron, protein, iodine, niacin, and thiamin helping to improve your cardiovascular health and prevent cancer. Sea veggies help you bulk up on essential trace minerals and they come in easy snacking sizes too! I love eating sea veggies. Try snacking on organic seaweed sheets, typically used to wrap suishi, and Dulse leaves. You can tear off edible bite size pieces of Dulse in a matter of seconds. I like to keep a bag of Dulse leaves or seaweed sheets on hand  in my kitchen at all times.
2)   Goji Berries – A goji-berri is a bright orange-red berry that comes from a shrub that's native to China. They have been used for 6,000 years by herbalists in China, Tibet and India to protect the liver, help eyesight, boost immune function, improve circulation, and promote longevity. Goji berries are a snack that can be eaten raw, cooked, or dried (like raisins). You can eat a handful at a time, carry them with you whereever you go, and take to no time to prepare.
Check your local health food stores and/or search online to find sea veggies and goji berries.  You can also go to Frontier Natural Co-op to order Dulse leaves. You can find goji berries on Goji Berri, US.
Have a great snackin' week!